Remember when the fuel prices went up to RM2.70 not too long ago?

click here if you don't know


*will whoop your butt if you're a Malaysian and don't know*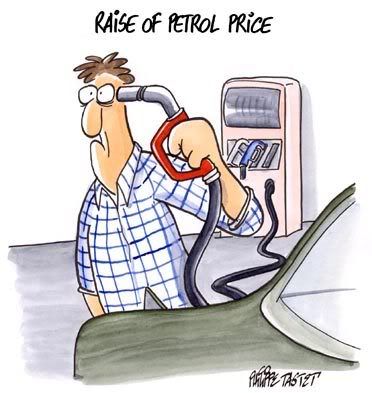 Well the
PM has decided to pull it (petrol) down
a few days back,
by 15 sens,
to RM2.55/Litre
and
diesel down to RM2.50/Litre
.
A scheme?
Scheme to win the people's heart (before the election) or not,
YA BETTER START FUELING UP NOW
...
Before they change their minds...
Btw, it was stated that "they" will be revising on the fuel price
every month... So they might be an increase again soon..
So whatcha doing there now??
QUICK, Go
tapao
(translate: pack) a few gallons
of fuel and safe keep it..
News from
here
,
here
and
here
.